Apartment Painting Providers in Hyderabad
Hyderabad Painters specialize in creating beautiful apartments for the residents of Hyderabad. Whether you are looking for Apartment Painting or Painters for commercial complexes, you can look at our Painting Service because we can give you that magical touch that you would like to have. From the Pre-Painting Work to Painting and Post Painting management, we carry out everything perfectly. We offer Best Price Service and quality professional Wall Painting Services for your Apartment, Villa, Office, House, Flat Painting we have expert painters for your moving out painting.
We can paint various types of surfaces and materials like Concrete, Metal, Plastic, Wood, Paper, etc.
We can copy any color and almost any type of finish that is requested by our clientele.
Try & save much more with our attractive plans
View Plans
Get a Quote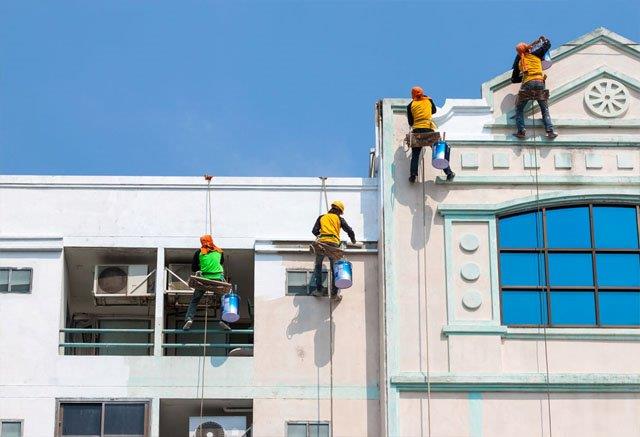 READY TO WORK WITH PASSION
BEST IN CLASS SUPPORT
Hyderabad Painters is a painting and drywall contractor specializing in Villas, Independent Homes, Flats, Residential, and New Construction projects throughout the Hyderabad, We are having Well Satisfied Customers By changing his living style in their Home and Industries and At their business places and we are providing service commercial Properties and we are having well trained Painters and Experts in the industry and also young painters with having creative ideas to suite too
Contact Us